Robert Barnard - A Cry from the Dark
MP3 | 106 MB | 32 kbps
Bettina Whitelaw is a grand dame of the English literary scene. Approaching eighty, with a beautiful flat in Holland Park and a comfortable income, her life is not dissimilar to that of her wealthy, elegant neighbours. But her background most certainly is. Brought up in Bundaroo, a small town in the Australian outback, Bettina's childhood was dominated by the relentlessly blazing sun, by the long daily walk to school, and by the simmering animosities of smalltown life. The family house was a simple shack and her parents constantly struggled to make ends meet.
Download:
Code:
http://rapidgator.net/file/19871563/226RBACFTDa05.rar.html
Robert Barnard - A Fall from Grace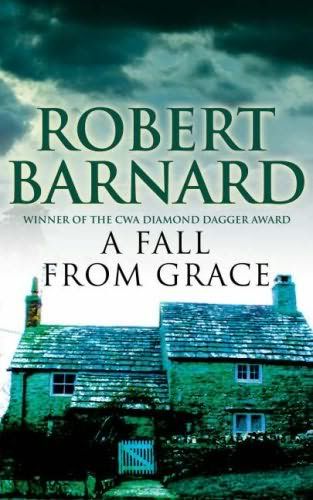 MP3 | 210 MB | 64 kbps
Detective Inspector Charlie Peace and his wife, Felicity, are shocked when Felicity's difficult dad, Rupert Coggenhoe, suddenly announces that he's moving north to their Yorkshire village. Felicity has never much liked her father, and to have him as a near-neighbor fills her with foreboding. The boorish old man has always loved to impress the ladies, young and old, by exaggerating his modest success as a novelist. True to form, soon after his move to Slepton Edge he surrounds himself with adoring females, including a precocious, theatrical teenager named Anne Michaels. Rupert and Anne could make a lethal combination.
Rumors fly, but Felicity convinces herself that Rupert would do nothing seriously wrong. He can be annoying and outrageous but he's not a criminal. She relies on a friend, a doctor who seems to be strangely aware of everything that's happening in the community, to warn her if he hears of anything really troubling. She doesn't have long to wait, but the news is not what she expects. It's worse. A body has been found and it looks like murder. Stunned by a difficult reality, Felicity is even more shocked to discover that she, herself, may be a suspect.
Download:
Code:
http://rapidgator.net/file/19871607/227RBAFFGr05.rar.html
Robert Barnard - A Fatal Attachment
MP3 | 94 MB | 32 kbps
Many years ago, Yorkshire writer Joshua Sneddon killed his more successful sister with an ax, then shot himself in the head. Now a yahoo entrepreneur has taken a sudden interest in the obscure literary Sneddons, and Detective Constable Charlie Peace wonders why.
Download:
Code:
http://rapidgator.net/file/19871496/228RBAFAt05.rar.html
Robert Barnard - A Hovering of Vultures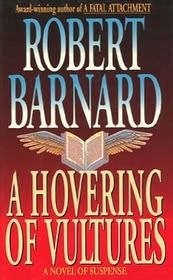 MP3 | 103 MB | 32 kbps
Scotland Yard is keeping tabs on suave, wily antique-book dealer Gerald Suzman, involved in several lucrative literary seams over the years and now the creator of the Sneddon Fellowship, celebrating the novels of Susannah Sneddon. The Fellowship's center is the bleak farmhouse in West Yorkshire where, 50 years ago, Susannah and her brother, Joshua, who also wrote - unsuccessfully - perished by murder and suicide. Now Suzman, capitalizing on and feeding the renewed interest in Sneddon's work, has invited fans to a weekend in the village of Micklewike, where some locals still remember the reclusive pair. The Yard sends low-key detective Charlie Peace (Fatal Attachment, etc.) as an undercover observer, and he meets some odd and interesting guests - crisply likable 70-ish Lettie Farraday, whose still living mother cleaned house for the slovenly Susannah; very distant relative Randolph Sneddon - who knows nothing but valiantly fields questions; the unattractive Potter-Hodges, who owns a collection of Susannah's letters to an old friend; beautiful blond Gillian Parkin, who's writing a thesis on Susannah; and a host of others. All goes swimmingly - with much talk of new editions and rehashing of old gossip - until Suzman is found bludgeoned to death in his nearby cottage....
Download:
Code:
http://rapidgator.net/file/19871638/229RBAHOVu05.rar.html
Robert Barnard - A Little Local Murder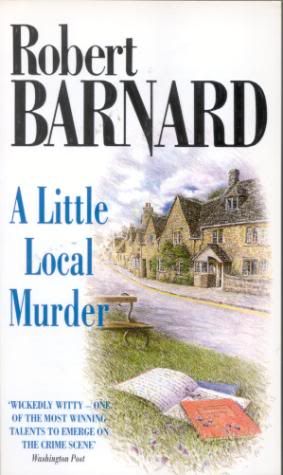 MP3 | 189 MB | 64 kbps
Social infighting in the tiny village of Twythching, just when Radio Broadwich starts to do a documentary on the town, leads to some poison pen letters and a murder, which Inspector George Parrish must investigate.
Download:
Code:
http://rapidgator.net/file/19871689/230RBALLMu05.rar.html
Robert Barnard - A Scandal in Belgravia
MP3 | 94 MB | 32 kbps
Peter Proctor is a retired British MP attempting to write his memoirs to stave off boredom. Unfortunately they seem to be creating more problems than he anticipated, and not just of the writers-block variety. Peter keeps getting sidetracked by the death of his friend Timothy Wycliffe, which occurred thirty-odd years before. Tim was allegedly beaten to death by his boyfriend in the posh neighborhood of Belgravia, but the case was never solved. A fascinating look at British society during the 1950's and it's evolution to current times. It's not only brilliantly written, but fast-paced and intriguing as well. A must read for anyone who enjoys a good mystery!
Download:
Code:
http://rapidgator.net/file/19871686/231RBASIBe05.rar.html
Robert Barnard - At Death's Door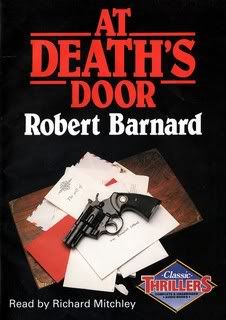 MP3 | 114 MB | 48 kbps
No one loved the murdered Dame Myra Mason, long-ago plaything of now senile Benedict Cotterel. Myra's estranged, illegitimate daughter plans a scathing biography; Benedict's dangerously stupid legitimate daughter blames the woman for stealing her father; and Myra's new husband admits to marrying for career advancement. Tucked away upstairs in the Old Rectory, Maudsley, Benedict himself supposedly knows nothing. Barnard shows rare form as usual, investing his English village world with memorable class types, sly quirks, and supporting characters, all limned in masterfully efficient prose.
Download:
Code:
http://rapidgator.net/file/19871710/232RBADDo05.rar.html
Robert Barnard - Corpse in a Gilded Cage
MP3 | 109 MB | 32 kbps
Perce Spender, a working-class Londoner, is unexpectedly transformed into the twelfth Earl of Ellesmere when a distant relative dies. But he would rather be warming a bar stool in his local pub, and he's taken up residence at Chetton Hall only until arrangements can be made to sell it. Getting rid of the family estate displeases at least one of Perce's greedy offspring, however, and on the morning after a family party the new Earl is found dead. The Chief Constable's plethora of suspects is not the social-register list he was anticipating--one of Perce's sons is now in jail, one ought to be, one daughter is a bit too curious about the will, and daughter-in-law Dixie, now the new Countess of Ellesmere, has been keeping company with a small-time crook.
Download:
Code:
http://rapidgator.net/file/19871825/233RBCIAGCa05.rar.html
Robert Barnard - Death on the High C's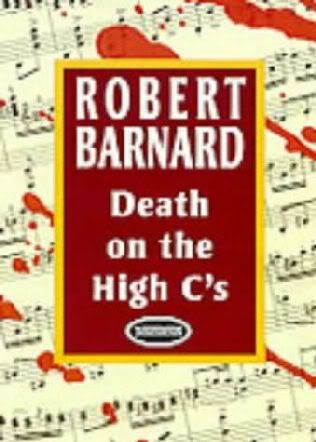 MP3 | 99 MB | 32 kbps
Opera singers are often described as being larger than life, and certainly this is true of Gaylene Ffrench. Her appetites - for men, for booze, for attention - are gargantuan, and her ability to irritate is similarly outsized. So when someone electrocutes the bombastic Australian contralto, few tears are shed at the Northern Opera Company (though it's a pity her understudy's so lousy).
In fact, most of the company members are dancing a jig, and it falls on Superintendent Nichols to determine which of them might have helped Gaylene along to her just reward. The black tenor tired of being the butt of Gaylene's bigotry? The soprano weary of jealous whispers in her ears? Gaylene's many bedroom conquests, all anxious to avoid a repeat performance? With so many potential suspects, Nichols has his hands full, but Barnard and his readers have a deliciously malicious good time.
Download:
Code:
http://rapidgator.net/file/19871762/234RBDOTHCs05.rar.html
Robert Barnard - Dying Flames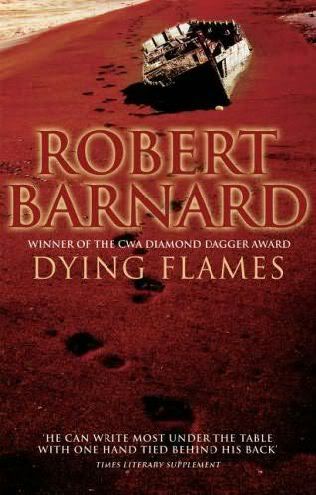 MP3 | 102 MB | 32 kbps
Novelist Graham Broadbent coasts through life like many of the characters in his books - low-key and unassertive - quietly accepting the easy pace his success has allowed him. But one evening, minutes before leaving to speak at his school reunion, attractive, twenty-year-old, Christa appears at his hotel door and tells Graham he is her father...Graham finds himself in a confusion of deception and lies, far beyond his mastery of plot and character.
Download:
Code:
http://rapidgator.net/file/19871798/235RBDFl05.rar.html
Robert Barnard - Last Post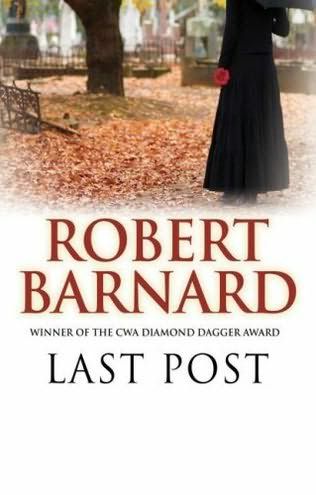 MP3 | 94 MB | 32 kbps
A mysterious envelope arrives on Eve McNabb's doorstep soon after she has buried her mother, a woman who kept many secrets. The puzzling letter inside this envelope hints at an illicit passion between the letter writer and Eve's mother, May McNabb.
Even when she was a child, Eve sensed that there were parts of May's life she would never understand. She would never know the details of her parents' marriage or why her father suddenly disappeared from her life. While Eve has always believed that her father was dead, she begins to wonder whether her mother's life as a widow had been a ruse. Will she have to question everything her mother has told her? Could her father be alive and well? The letter writer may have some answers, but how can Eve find him or her?
Download:
Code:
http://rapidgator.net/file/19871848/236RBLPo05.rar.html
Robert Barnard - The Masters of the House
MP3 | 98 MB | 32 kbps
The children of Ellen Heenan strive to hide their father's insanity, after his wife died in childbirth. At first his madness is interpreted as insatiable grief, but then people start to pry and the children realize they are playing a dangerous game.
Download:
Code:
http://rapidgator.net/file/19871869/237RBMOTHo05.rar.html
Robert Barnard - No Place Of Safety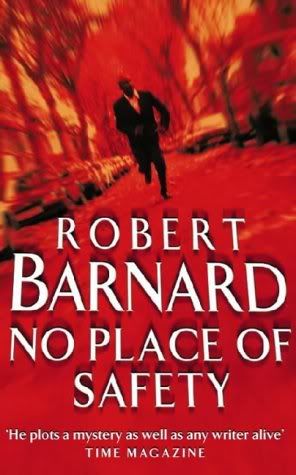 MP3 | 142 MB | 48 kbps
Robert Barnard returns to contemporary Leeds for the memorably downscale story of The Centre, a temporary hostel for homeless young people. Ben Marchant, who opened The Centre after winning the lottery, allows his charges to remain only a fortnight, all except for Alan Coughlan and Katy Bourne, two fellow-students who'd barely heard of each other till they ran away together, and who are now ensconced in The Centre indefinitely. But Alan and Katy's unusual status doesn't bother black copper Charlie Peace as much as the possibility that The Centre may be no refuge from the indolence of the streets.
Download:
Code:
http://rapidgator.net/file/19871983/238RBNPOSa05.rar.html
Robert Barnard - Out of the Blackout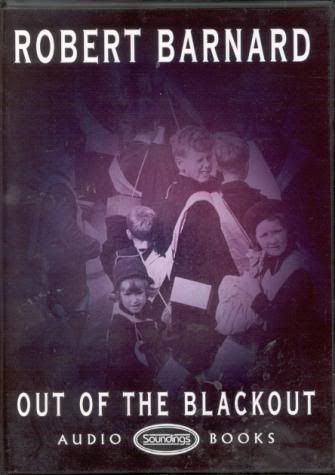 MP3 | 90 MB | 32 kbps
It is 1941. The horror and chaos of the London bombings are at a peak. Children are being evacuated in droves to the relative security of the English countryside.
One day an unlisted little boy is left on a train platform in Gloucestershire. He says his name is Simon Thorn, but he bears no ID and the few fragments he can provide of his past lead nowhere. But a childless couple is overjoyed to take him in, and he begins a happy new life as Simon Cutheridge. Only now and then he whimpers in his sleep and cries out, "Please stop it. Don't hit her! Don't kill her!"
Fifteen quiet years pass, and Simon is in London on holiday from Oxford. Wandering among the grimy, early nineteenth-century houses in Paddington, he spies an old door with a low-set knocker he dimly recognizes. The way to re-discovery suddenly opens.
Download:
Code:
http://rapidgator.net/file/19871905/239RBOOTBl05.rar.html
Robert Barnard - Political Suicide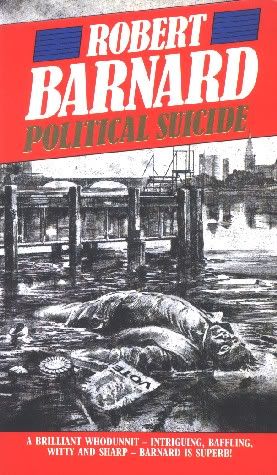 MP3 | 74 MB | 32 kbps
When the MP for Bootham East was fished out of the Thames, it looked like a clear case of suicide. But as the by-election for his successor got under way, some very murky political waters were stirred up. The local Labour party had been hijacked by the Looney Left, the Tory Party had a most unpleasant young candidate (with dubious City connections) foisted upon it, and the Alliance candidate had something nasty in his past he was trying to conceal. By polling day it was very obvious that the political suicide was no suicide - but murder.
Download:
Code:
http://rapidgator.net/file/19871936/240RBPSu05.rar.html
Robert Barnard - The Bad Samaritan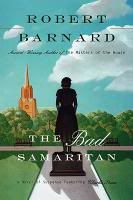 MP3 | 95 MB | 32 kbps
When Rosemary Sheffield, the vicar's wife, loses her religious faith, it is far from a personal matter. When a body is found after a church fete it is up to Detective Constable Charlie Pearce and his boss Mike Oddie to discover whether Rosemary's spiritual crisis has led to murder.
Download:
Code:
http://rapidgator.net/file/19871966/241RBTBSa05.rar.html
Robert Barnard - The Killings on Jubilee Terrace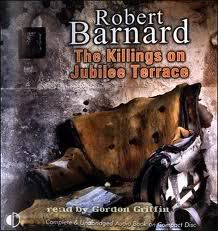 MP3 | 204 MB | 64 kbps
Meet the cast of Jubilee Terrace, one of the most popular soap operas on British television; from Lady Whrton to hot young thing Dawn Kerridge, the show is a family favourite. Recently, however, long-standing cast member Vernon Watts, died of a heart attack. Terrible as his death was, it wasn't without its benefits, and the production team was quick to make the most of the opportunity, As news of Vernon's demise spreads, the show's bosses decide to bring back an old character. The infamous Hamish Fawley is all set to return despite the dissaproval of the cast. But when a suspicious letter emerges raising questions about Vernon's death and an arson attack kills two more of the cast, it woud appear something sinistrer is afoot. The scriptwriters are clearly not the only ones capable of killing off characters...
Download:
Code:
http://rapidgator.net/file/19872132/242RBTKOJTe05.rar.html
Robert Barnard - The Mistress of Alderley
MP3 | 120 MB | 32 kbps
Actress Caroline Fawley is enjoying life in her new role as 'the mistress of Alderley'. Her TV work made her popular and wealthy and she laps up the attention she receives from her new neighbours in the Yorkshire village, Alderley. And the romantic weekend visits from her boyfriend, supermarket heir Marius Fleetwood, provide the locals with something to gossip about. But Caroline's idyllic life is shattered when a young man looking remarkably like Marius unexpectedly turns up on her doorstep. Within a few weeks Marius has gone missing and it isn't much longer before a body turns up...
Download:
Code:
http://rapidgator.net/file/19872172/243RBTMOAl05.rar.html
Robert Barnard - The Skeleton in the Grass
MP3 | 96 MB | 32 kbps
The year is 1936, and the clouds of war are gathering over Europe. But life in a small English village is peaceful and charming, especially to Sarah Causeley, the new governess at Hallam House. Then someone wages a hate campaign against the Hallams and a killer leaves more than croquet mallets on the lawn.
Download:
Code:
http://rapidgator.net/file/19872054/244RBTSITGr05.rar.html
Robert Barnard - Touched By The Dead
MP3 | 126 MB | 32 kbps
Those two days in May seem to be a highpoint in Colin Pinnock's life: a stunning election victory, a new govenment, and junior office for himself. But among the many congratulations he receives is one hostile message, a grubby card asking: 'Who do you think you are?' Is this merely someone putting him back in his place, or do the words have a more profound meaning? Who, indeed, is he? And who were his real parents? As Colin investigates these questions he is led back in time to an old political scandal: a murder case which led to a politician's downfall and disappearance. Events in the present, however, start tangling with those of the past, and he finds himself the object of a series of incidents that at first seem designed to bring down his career with ridicule, but later actually threaten his life.
Download:
Code:
http://rapidgator.net/file/19872184/245RBTBTDe05.rar.html
Robert Barnard - Unholy Dying
MP3 | 117 MB | 32 kbps
Cosmo Horrocks was over the moon. This was the juiciest story he'd had in years. In his job as an investigative journalist he spent his working days grubbing through the garbage bins of other people's lives (undeterred by the fact that his own wouldn't bear too much investigation), but this one seemed to have everything: religion - the man was a Catholic priest; sex - he was accused of impropriety with a teenage unmarried mother; money - he was thought to have channelled parish funds in her direction.
Download:
Code:
http://rapidgator.net/file/19872224/246RBUDy05.rar.html
Robert Barnard - Unruly Son aka Death of a Mystery Writer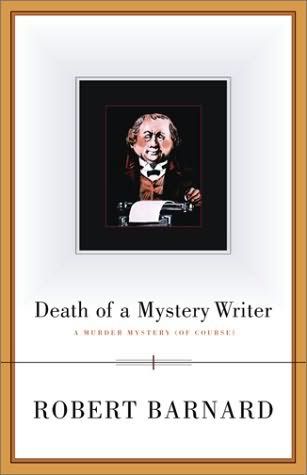 MP3 | 101 MB | 32 kbps
Sir Oliver Fairleigh-Stubbs, overweight and overbearing, collapses and dies at his birthday party while indulging his taste for rare liquors. He had promised his daughter he would be polite and charitable for the entire day, but the strain of such exemplary behavior was obviously too great. He leaves a family relieved to be rid of him, and he also leaves a fortune, earned as a bestselling mystery author.
To everyone's surprise, Sir Oliver's elder son, who openly hated his father, inherits most of the estate. His wife, his daughter, and his younger son are each to receive the royalties from one carefully chosen book. But the manuscript of the unpublished volume left to Sir Oliver's wife -- a posthumous "last case" that might be worth millions -- has disappeared. And Sir Oliver's death is beginning to look less than natural.
Download:
Code:
http://rapidgator.net/file/19872255/247RBUSo05.rar.html
Robert Barnard - The Bones in the Attic
MP3 | 106 MB | 32 kbps
Moving into an upmarket new home in Leeds, rising radio star Matt Harper is shocked to find the skeleton of a small child in the attic. His grisly discovery takes him back to the summer of 1969, when he lived with his aunt only a few streets away, reawakening dim, vaguely disturbing memories from his childhood. While Detective Charlie Peace heads up the nominal police investigation into the bones, Matt's unease leads him to revisit the past in an attempt to solve the mystery himself. Tracking down the other members of a gang of local children he'd briefly belonged to, he gradually unearths a shared secret that has laid buried ever since.
Download:
Code:
http://rapidgator.net/file/21649060/248RBTBINAt05.rar.html